Skip to Content
Find Memory Care in Tustin CA,
Professional Help with Memory Care Communities- FREE PLACEMENT
Deciding to place a loved one in a memory care community is a very difficult decision. Many people in Tustin, CA put off deciding until there's a crisis that pushes them to make a rushed decision about a placement. Let the caring specialist at The Way to Aging help you get through this challenging time. There are different types of dementia choosing the right memory care community that specialize in your loved one's type dementia is important. Some communities cannot care for dementia clients who present agitation and aggressive behaviors. Knowing what questions to ask is important when transitioning a senior into a memory care setting, so please get in contact with us before calling a memory care community. Our specialist is a gerontologist whose prior experience includes serving as executive director for memory care and assisted living communities. The Way To Aging understands the industry and how to guide clients to reputable communities while advocating for them. Our clients' wellbeing, comfort, and happiness are our priorities, and we work to match our clients with a memory care community that meets all their needs.  Call Us Today 949-278-6181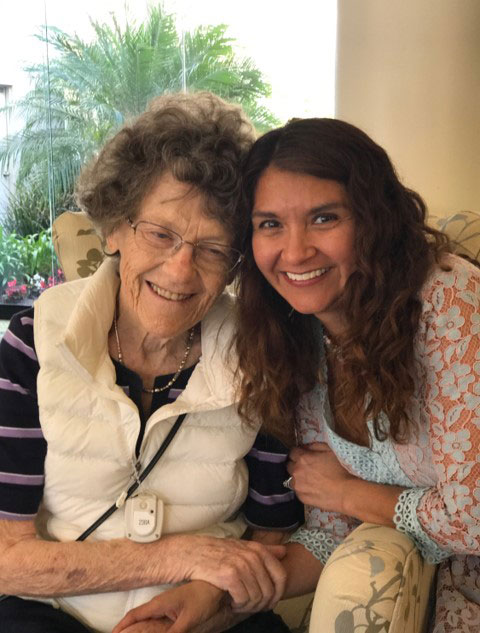 Assessing the Condition of Seniors
When an older adult suffers from memory impairment, staying at home might not be an option, and the most appropriate setting for them may be a memory care community. The Way to Aging identifies the best setting for our clients by performing a comprehensive assessment. This assessment includes a mini mental state examination (MMSE), self-medication assessment, geriatric depression evaluation, fall risk assessment, activities of daily living (ADLs), and pain and skin assessments as needed. There are many important reasons to have an independent assessment before placing an older adult. It allows us to obtain an unbiased assessment, and we get a baseline to work from. You can also compare an independent assessment to a community's assessment to make sure they're providing the correct services and charging for them accordingly. We also take some considerations into account for memory care options, including the client's finances, the memory care community's reputation, their team's longevity and training, and the services they offer. Care is a separate charge for most communities, so you need to take the higher cost of care for additional services into consideration as you or your loved one's condition declines. You must also take into account the yearly rent increases. It's important that the community can care for your loved one through the end of their life to avoid relocating at a later time.
We're Here to Help Fountain Valley, CA Seniors
Making the decision about a memory care community for a loved one is difficult, but you don't have to do it alone. Reach out to The Way to Aging today to get caring and professional assistance with the process.  Call Us Today 949-278-6181
Specialized in Dementia and Elderly Care – FREE SENIOR PLACEMENT